GM Awards - Kautex honored as Top Supplier
March 23, 2017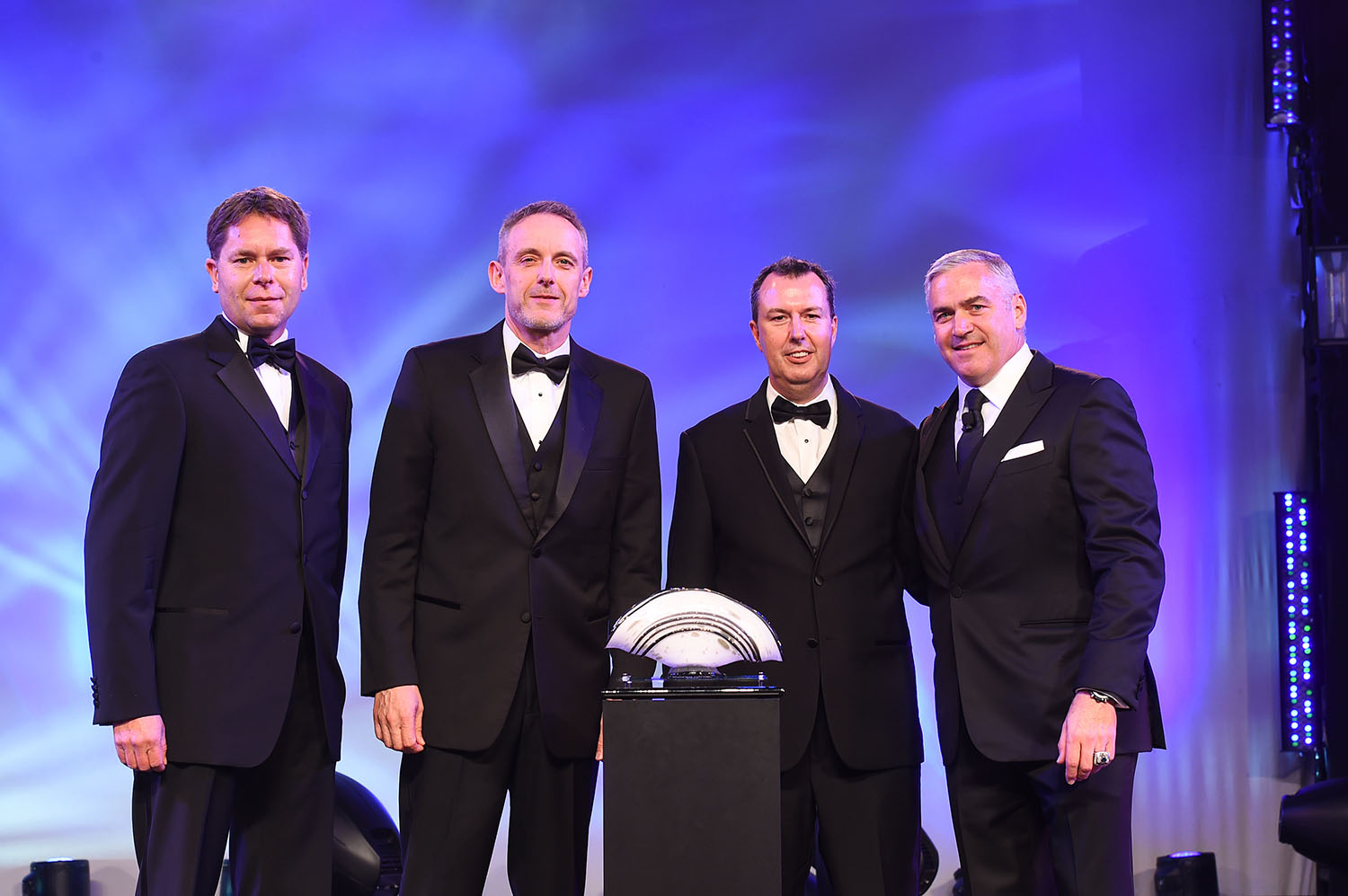 General Motors recognized 118 of its best global suppliers during its 25th annual Supplier of the Year awards ceremony on March 31 in Orlando, Florida.
Automotive suppliers from 15 countries received GM's coveted Supplier of the Year award for going above and beyond GM's requirements, providing customers with the most innovative technologies and the industry's highest-quality vehicles.
"We have the privilege to work with and recognize the industry's most capable suppliers," said Steve Kiefer, GM vice president, Global Purchasing, and Supply Chain. "Through their valued partnership, we will continue to deliver the products, services, and experiences our customers deserve." 
At this event, Kautex was honored with the GM Overdrive Award for its response of the Windsor Tornado. GM's Overdrive Award, introduced in 2012, recognizes supply partners for extraordinary leadership in cultural change and commitment initiatives that drove exceptional business results for GM.  Kautex was named one of three 2016 Overdrive Award winners.
The Supplier of the Year Overdrive and Innovation award winners were chosen by a global team of GM purchasing, engineering, quality, manufacturing, and logistics executives. Winners were selected based on performance criteria in Product Purchasing, Indirect Purchasing, Logistics, Customer Care and Aftersales.
"The companies we recognize this year have brought innovation with the quality our customers deserve."Steve Kiefer, GM vice president, Global Purchasing, and Supply Chain said.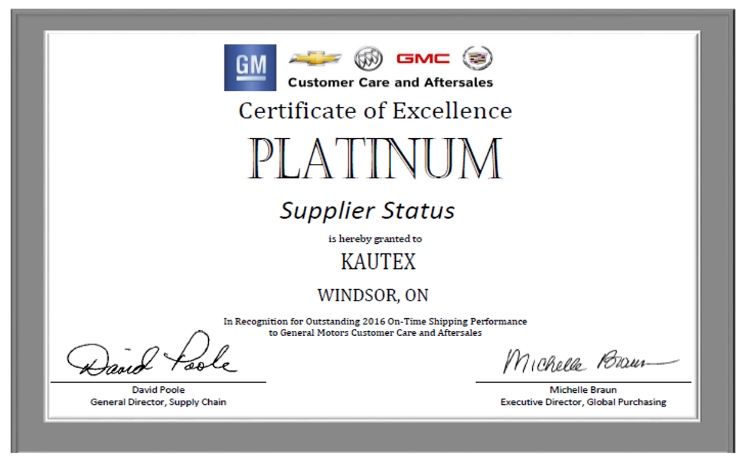 The 2016 Platinum Award for Outstanding On-Time Shipping Performance is presented by General Motors Customer Care and Aftersales, the automaker's automotive parts and service operation.
General Motors Customer Care and Aftersales has very high standards for on-time shipping and customer service. This award recognizes Kautex's commitment to providing the high levels of product quality and reliable service that GM expects – including achieving 99% or better on-time shipping performance over the preceding 12 months. It represents one year of exceptional work, discipline and dedication from the whole Kautex team.