Kautex Gives Back: German Flood Relief
August 18, 2021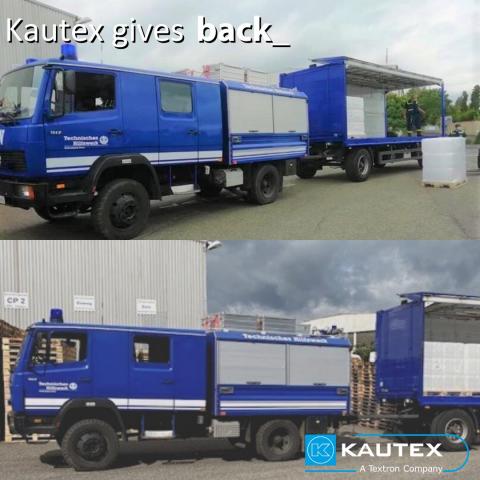 Last month, deadly floods hit Germany & Belgium with devastating results. We are thankful that our Kautex family was not directly affected, but we still answered the call for our community.
Our Industrial Plastics division donated 500 drinking water canisters to the fire department of Bad Neuenahr-Ahrweiler, a German town heavily affected by the deadly floods. This fast and unbureaucratic support was only possible with the help of the haulage firm Bauriedl and their driver, as well as Bonum Logistics, a logistics company who took care of loading the canisters on a truck. In only 1,5 hours from request to departure, Kautex IP and our partners managed to deliver the urgently needed drinking water canisters.
Additionally, Industrial Plastics donated another 2,000 water canisters to various fire departments with plans for an additional 3,000 canisters to be distributed.
We send our deepest sympathies to those who lost their lives & their loved ones. We will continue to send our support to the region as they begin the difficult process of rebuilding.