Kautex Honored as the TOP10 Suppliers for Toyota
April 5, 2017
Kautex Guangzhou received two GTMC Awards
Congratulations to Kautex Guangzhou for receiving two supplier awards from Guangzhou Toyota Motor Co., Ltd.  (GTMC) in 2016.
Kautex is ranked No.7 out of 190 suppliers. During the past year, Kautex Guangzhou implemented new measurements to prevent from rejects outflow, such as daily quality walks, monthly monitoring of quality checklist, monthly operations meetings to improve quality and so on. Kautex Guangzhou also successfully reduced the thank weight of the tank shells for the "443A program".
Thanks to Roy Gao and Chelsia Chen for contributing to this article.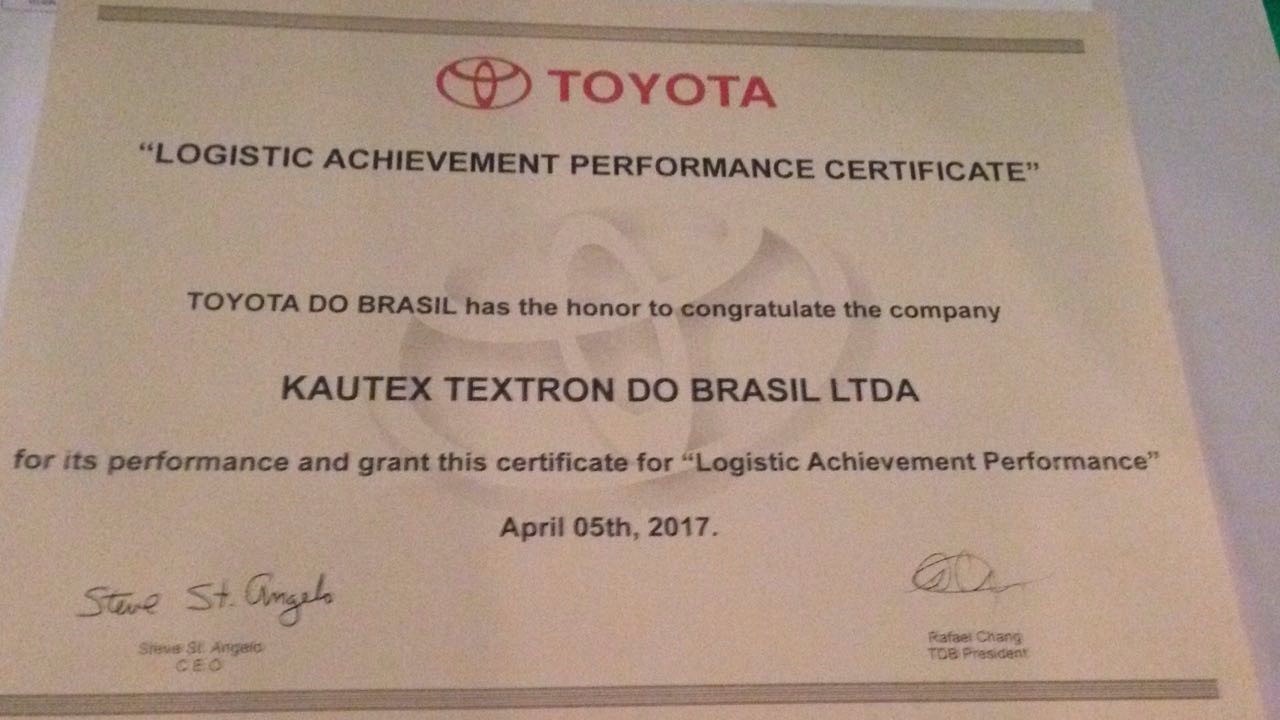 Kautex Brazil rewarded with Toyota's Logistic Performance Award
During the 15th Toyota Supplier Conference, Kautex Brazil received the "Logistic Achievement Performance Certificate."
The Excellence in Logistics award is presented to suppliers who delivered all goods on time without any deviations from the customer's orders.
To earn this award, Kautex Brazil worked hard on building up a strong cooperation between its logistics and production teams. Additionally, the support areas at our Brazil's plant also provided effective services. We continue to improve our team, specifically as it revolves around understanding our customers' needs, providing advanced services and solving problems proactively.
To achieve excellence in customer delivery, especially when talking about Toyota, it is necessary to have a very good operational performance. In particular, safety, quality and efficiency and driving these to 0-0-0 are our key drivers to reach our customers' requirements.
Thanks to Carla Vilela for contributing to this article.