Creating Future Fuel Technologies
Worldwide, geographic trends including demographic/social shifts, accelerated technologies, urbanization and sustainability mean changes for the automotive driver, the OEM and Tier One suppliers like Kautex. Through research and partnerships, customer input and market analysis, Kautex is creating a long-term, viable strategy to address the requirements of today...and tomorrow.
Step-Up Programs for Existing Products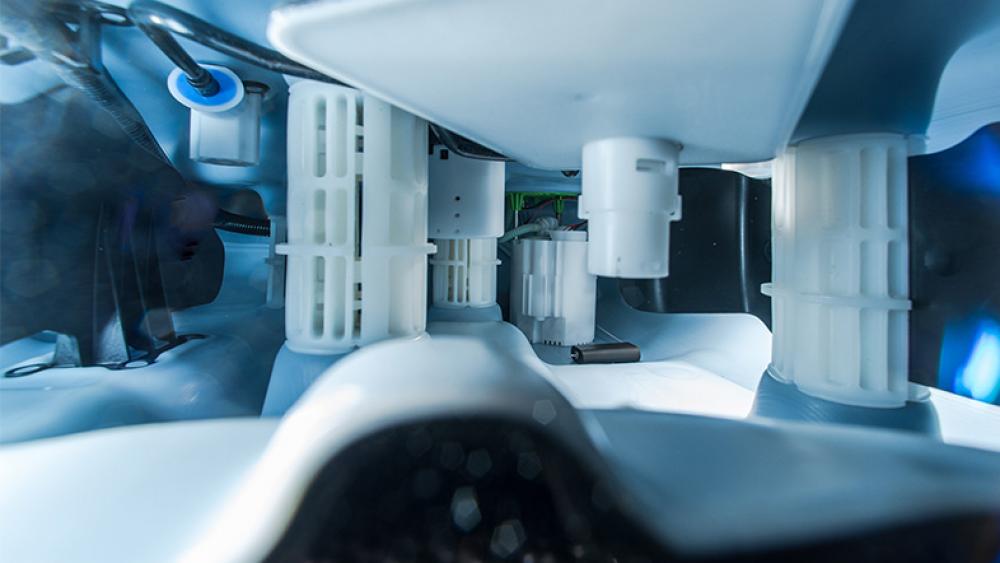 E-mobility, new mobility, autonomous driving....these are all exciting future projects and have garnered a lot of "buzz" in the automotive industry. But the simple truth is that, exciting as these technologies are, regulation, infrastructure and the industry simply aren't ready to fully address them...yet. Kautex's business strategy is rooted in upgrading and improving our existing product line - while keeping our eye on future trends and technologies.
Our hybrid tank is just one such example. First to market in 2015, we have already patented a new design for our tank stiffeners that allows us to meet additional test requirements for North American OEMs - less than one year after the initial product launch.
We also built on the success of our blow molded SCR product line by introducing an injection molded variant. Each manufacturing option answers unique production, weight or cost requirements, and we can work with you to determine the best solution for your needs.
Through innovation, outstanding designs, quality and segment placement, we will be there to support our customers' mobility demands today...and well into the future.
Addressing Disruptive Innovations
Kautex's product innovation strategy addresses the automotive requirements including:
Emission reduction
Safety
Comfort
Data Collection & Management
New Mobility
Whether researching methods to reduce weight, creating step-change improvements to existing productions or developing new technologies like hydrogen fuel cell powertrains and connected systems, Kautex stands ready to meet our customers' needs today and in the future. 
Working with industry-leading companies and research teams, Kautex is working to bridge the gap between today's technology and tomorrow's designs.
Carsten Elsasser
Director, Innovation, Kautex Textron