packaging solutions_
customer-focused solutions for multiple industries
jerrycans_
our jerrycans are available in a variety of sizes and can be used for a wide range of applications.
customized packaging_
for your individual packaging solution you will be supported by our experienced team: from the idea to series production.
Agropack® product line_
bottles and jerrycans with UN approval for a variety of goods.
Standard bottles and containers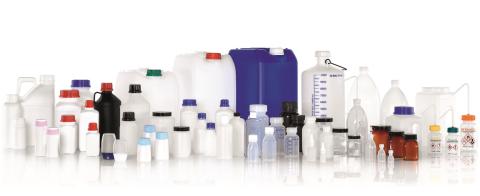 Kautex offers packaging options for narrow, medium and wide neck laboratory bottles available for immediate shipment. Closures and bottles are packed together as one unit and can be ordered with a single article number.
Our leak-proof, wide neck opening means that the bottles are easy to fill and clean. They are ideal for liquids, pastes and granulates.
Laboratory safety wash bottles with printed-on hazard symbols and contents are available in German, English and French. The bottles are leak-proof with abrasion-resistant printing. They can be completely emptied by sliding the delivery tube, even when inverted. The delivery nozzle is designed to give an accurate, fine controlled stream of liquid. Suitable for declared liquids.
Opti-rib® HDPE Jerrycans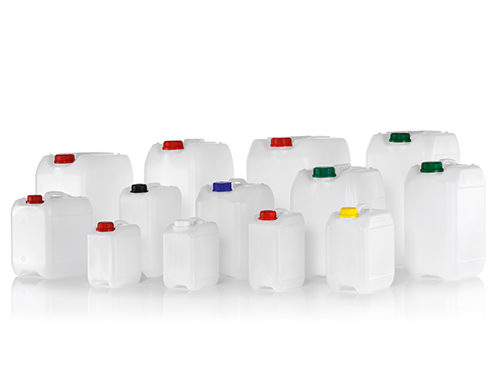 Kautex's jerrycans are available in a variety of sizes (from 2L to 30L) and can be used for multiple applications including:
Food
Cleaning agents
Pharmaceutical
Chemistry
Hazardous goods
Our Jerrycans are equipped with Kautex's Opti-Rib® design: reinforced inner ribs in the corners of the canister improve its stability - without an increase in weight. Even the label area is stabilized through Opti-Rib® technology.
Additionally, many of our jerrycans are available with UN-approval for hazardous filling goods.
Customer-designed packaging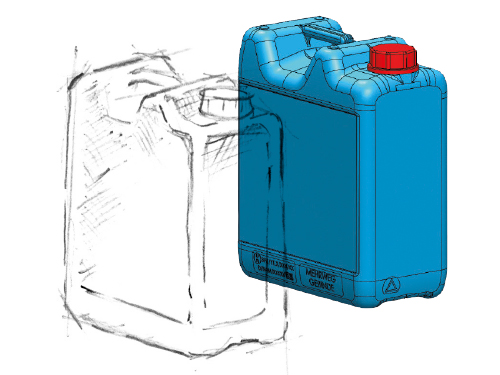 Working directly with our customers, we can design, develop and produce bottles and jerrycans made of PE, PP, PVC and PETG for special applications. This allows you the flexibility to design a mold to meet your specifications - and the mold is unique to you and your products. Using Computer Aided Design (CAD), we create drawings via 3D pictures and then develop a rapid prototype model using 3D printing. This rapid prototyping allows:
Rapid turnaround of prototypes and samples
Accelerated development of pilot tools
Shorter development time
Lower development costs
Minimized risk
Packaging can be produced via coextrusion with a protective barrier layer if required, and UN approval is also available.
Our design process helps ensure the protection of your brand against counterfeiting by using the latest closure generation and optional placement of individual embossing in the packaging.
Agropack® product line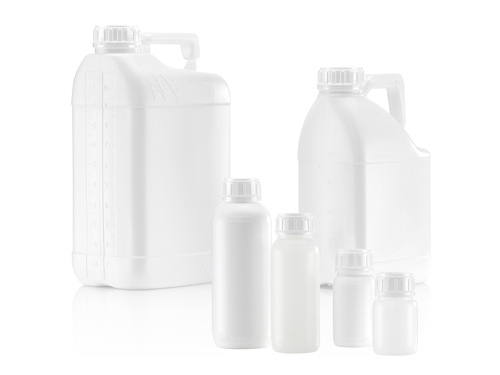 Manufactured through coextrusion blow molding, Kautex's AgroPack® line offers the ability to store the following types of products:
Plant protection agents
Chemical products with a high permeation rate
Fuels, fuel oil additives
Oxygen sensitive media
Paints, lacquers, solvents
Flavors