Exceptional quality sets us apart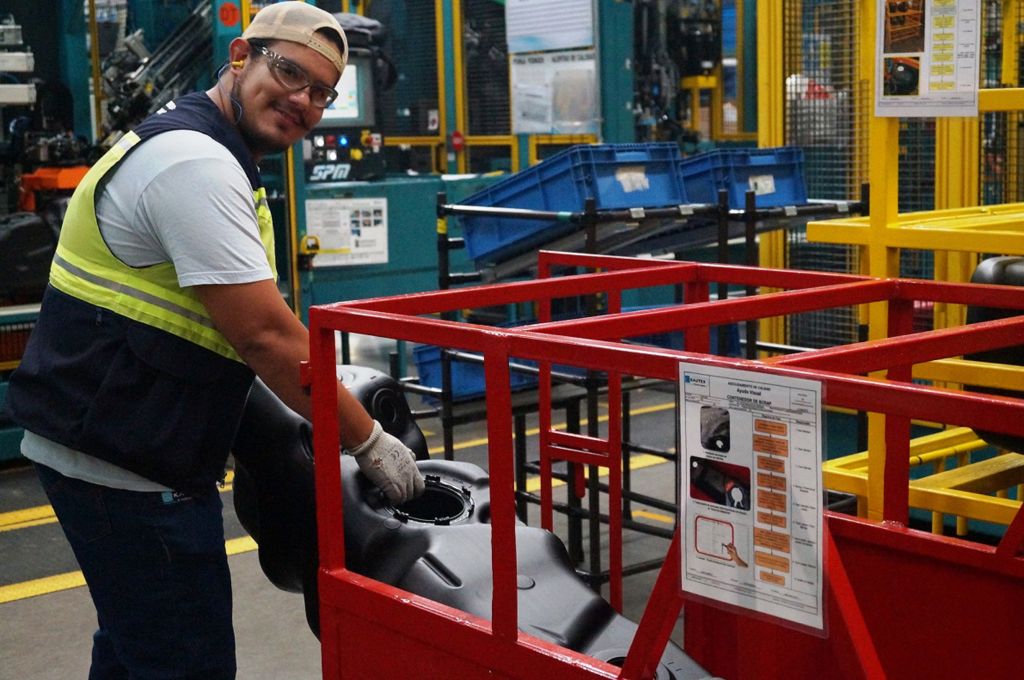 At Kautex, we consider ourselves to be "hidden champions" in terms of our impact to the end customer. Whether you see a car as an intricately, fine-tuned machine, a "home away from home" with all the necessary technology to keep you connected to your friends, family and work, or simply a mode of transport from Point A to Point B, we help get you where you want to go.
However, we don't want you thinking about your fuel tank (unless of course, its time to fill up!), SCR system, camera cleaning system or camshafts because more likely than not, that means you have experienced a problem.
We also know when an OEM places an order with us, they place their brand reputation in our hands. The end customer won't go to Kautex for resolution on an issue - they will go to their local dealership or OEM for assistance. And in the end, that reflects poorly on us.
Therefore, Kautex places a heavy focus on the design and production quality of our products. We practice tried-and-true lean manufacturing principles and drive a continuous improvement mindset, in our product, tooling and manufacturing processes.
Our quality management system
Our Quality Management System (our Kautex Business System) contains policies and practices that have withstood the test of time.
At the top of the diagram, Customer Satisfaction is listed first to remind us of our external focus on our customers – and the need to develop and deliver a safe, high-quality product that meets their requirements. Safety, Quality and Competitiveness follow closely behind, signifying our internal priorities; they are aligned to our 0-0-0, Flawless Launches and "Win with the Winners" strategic objectives.
The next section shows examples of actions and priorities present in a Lean Manufacturing System: Operational Excellence: a sample of the types of activities required in a Lean Manufacturing Environment. People & Teams: a sample of the types of activities required by and for our people to ensure success. Quality: a sample of the activities necessary to drive outstanding quality, regardless of the department in which you work.
The graphic next depicts the Foundational Practices that we adhere to at Kautex - common sense, fundamental practices required in any business: Customer Service, Innovation, Product Development, Integrated Supply Chain, Continuous Improvement, Management Processes.
Finally, KBS is rooted in the values of Kautex & Textron: Respect, Integrity, Trust & Pursuit of Excellence.
Awards and recognition
Every year, Kautex is honored by its customers for outstanding results in meeting customer commitments. See our Insights page for the latest customer awards. 
Kautex Automotive is certified according to the following standards:
In addition to the automotive certifications, CWC Textron is:
Certified by the Ductile Iron Society
A State of Michigan Clean Corporate Citizen (C3)
Missing Certificate?
Please send us your request using our contact form, stating the certificate name and the respective Kautex facility. We will get back to you as soon as possible.