Clear Vision Systems (CVS)
The Clear Advantage
Dirt from muddy roads, dust, frost, snow, and pollution can all affect the performance of your vehicle's windscreen (windshield), headlamp or optical sensors such as cameras and LiDARs. To help safeguard the full functionality of these components, Kautex Clear Vision Systems (CVS) has created solutions to ensure a clear view of the road ahead.  
Sensor cleaning
Kautex currently offers full system design and development for a number of ADAS wash solutions to to ensure proper functionality and safety. As vehicles become smarter, so do our cleaning systems.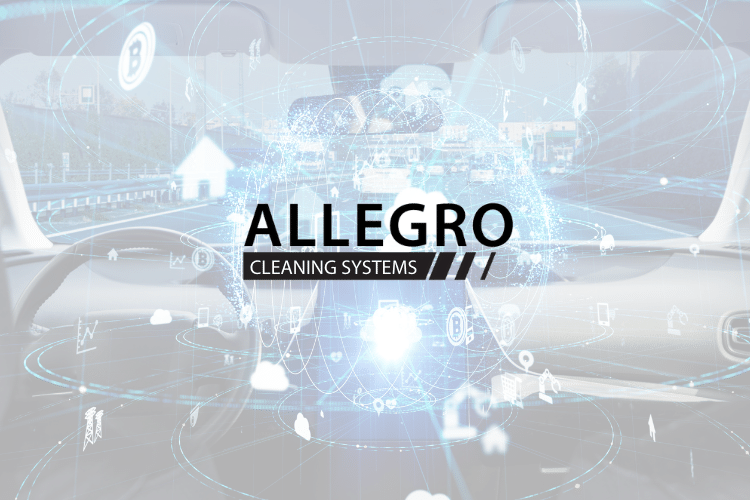 Our Allegro systems have been developed through a combination of our extensive experience within the automotive industry, as well as understanding the needs of our customers. With this experience, we we deliver high-performance Allegro systems designed to fit any needs:
Allegro Prime
Uses water and air clearing systems to clean multiple camera points in the vehicle.
Allegro Plus
Uses water and air to clean cameras and LiDARs, including in rainy conditions. 
This can also include heated systems.
Allegro Premium
A smart controlled cleaning system based on years of cleaning expertise. Allegro Premium brings together our highest performing components and logic to tackle cleaning requirements in any environment.
washer systems
Screen Wash System
The screen wash system performs a key function on today's vehicles, working in conjunction with the windshield wipers to provide clear visibility for the driver

Kautex CVS provides a full system design and development service
Headlamp Wash System
Dirt build-up on headlamps can increase glare to other road users or significantly reduce visibility for the driver
Kautex CVS has a wide range of Headlamp Wash solutions to deliver world class results
Safe, efficient and cost-effective
 Our designs offer vehicle manufacturers practical and cost-effective solutions that will improve safety and the overall driving experience for the end-user. Kautex CVS collaborates with our customers to create the design and functionality that will best fit their requirements. As a result, we have developed an extensive product line that includes not only the wash nozzles but the full system of reservoirs, sensors, inlets and pumps to provide the entire clear vision system.
Our product portfolio
From washer storage to fluid transfer and surface cleaning, CVS has a wide range of products to meet your needs.