Pentatonic Battery System
For full battery system integration with thermal management capabilities, our Pentatonic system is the answer. Unlike other heavy and unyielding steel and aluminum battery housings, Pentatonic offers a customizable, lightweight solution in either thermoplastic composite or composite metal hybrid. Our system can be utilized in electric vehicles, from full hybrid to full battery.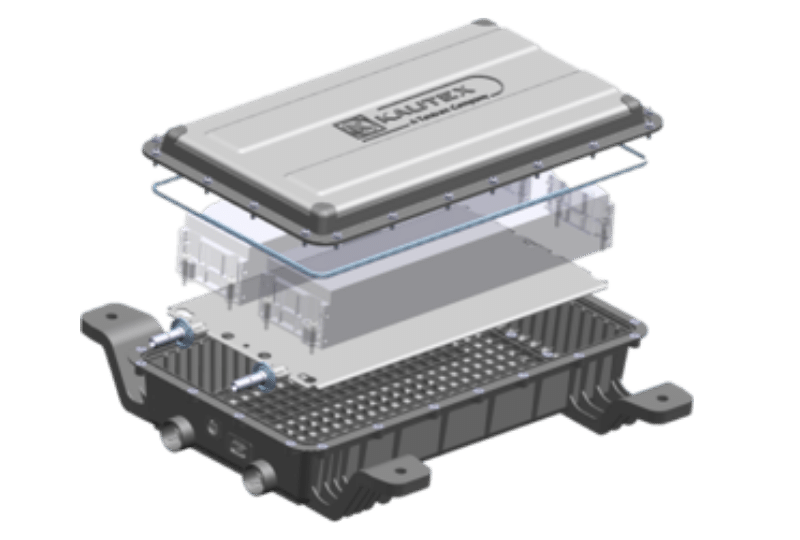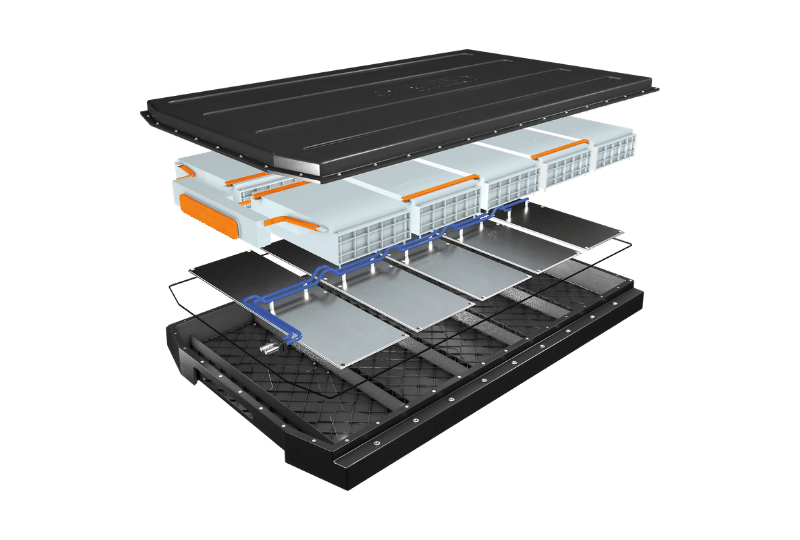 Features and thermal management components like cooling plates are integrated into one fully capable, lightweight system.
Reduces customer bill of material and overall cost.
Weighs up to 60 % less than its steel and aluminum counterparts
Improves the range of the battery-driven system
Allows opportunity to adjust chassis components – such as suspension and brake system
Allows opportunity for maximum payload capacity.
Benefits CO2 emissions as well as energy consumption in both the vehicle and within the supply chain
Improves the energy density of the entire battery system package
Volumetric advantages: The Pentatonic Battery System requires less clearance between the enclosure and the modules due to the isolating characteristics of our materials and the increased integration (e.g cooling plates) during the production process like thermal system components.
Given the same package size, a higher volumetric energy density means more energy is available to be used to power the vehicle.
"One shot" process uses reinforced materials and integrates structural elements directly into our injection or compression molding process
Eliminates timely assembly steps at customer's facility.
Fewer secondary operations, such as welding and riveting
Shorter cycle times than our steel and aluminum counterparts
Offers better leak-tightness
Mass Production Capabilities
The scalability of our manufacturing process can meet customer demands for increasing weekly volumes while offering extended tool life in parallel.
Homologation: As the pioneers in plastic fuel tank production, our decades of expertise with fire tests, leak tightness proofing, and crash tests are utilized and extended to the requirements in designing as well as producing composite battery systems.
Range subsidies: With our lightweight solution, vehicles are able to increase their all-electric range, allowing for the possibility of government subsidies in applicable areas. These financial incentives typically depend on range, energy density and consumption in a test cycle (HEV/PHEV) – all of which are improved with a lightweight battery system.